6-7:15pm Eastern Time (US and Canada)
~ Ravitch Lecture ~
Assistant Professor of Psychiatry, Stanford University School of Medicine
In 1968, the Freedom House Ambulance Service began offering pre-hospital care to the Hill District and other neighborhoods in Pittsburgh where the police wouldn't even do a "scoop and run" to take patients to the hospital. These first paramedics not only provided transportation but also expert pre-hospital medical care that became a model for the nation. After Mr. Hallen describes the brief but important history of FHAS, clinician-historian Dr. Edwards will moderate a discussion of this seminal contribution of Black Americans to modern healthcare.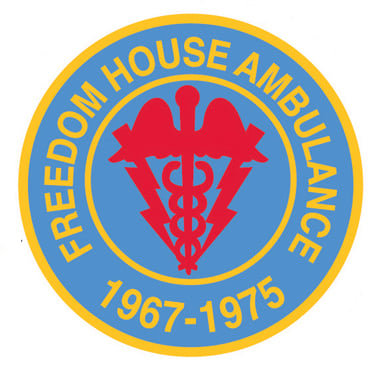 Emblem from http://freedomhousedoc.com/
This lecture is free and open to public. Please email cfreynoldsmhs@gmail.com to receive the Zoom link. Donations toward the speakers' honoraria are gratefully appreciated.
The C.F. Reynolds Medical History Society thanks the University of Pittsburgh
Center for Bioethics and Health Law
for its generous support of the continuing relevance of medical history in our world.